FLEXIBLE BARRIER PACKAGING
Flexible Barrier packaging is any packaging that preserves or protects the contents of the package to maintain freshness, extend shelf life, and prevent damage to the contents in a non-rigid form. Flexible barrier packaging is generally made from laminated layers or multi-layer of barrier films. The specific combination of flexible plastics, aluminum, paper, and coating create different technical barrier characteristics. By altering the combination of materials the packaging can reduce the transmission of water vapor, and gas migration into or out of the package. PouchWorth specializes flexible barrier packaging solutions to meet the needs of our customers.
Flexible barrier packaging comes in various forms, from stand up pouches, to spouted bags, lay flat bags, and tubing.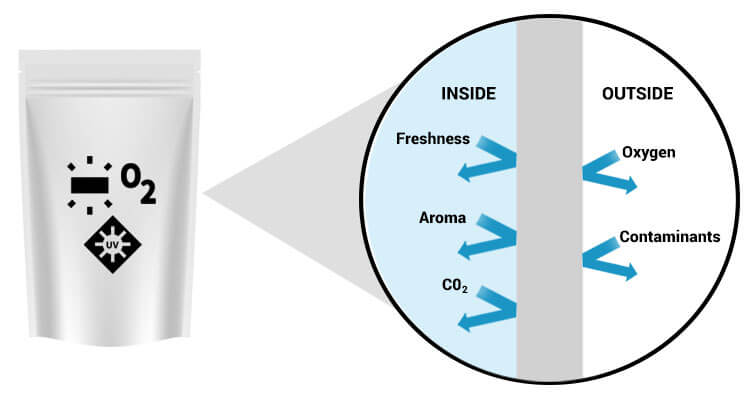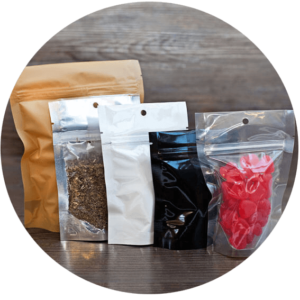 Ready to ship today, in the most popular colors and sizes. Stand out from the crowd and help customers identify with your unique brand.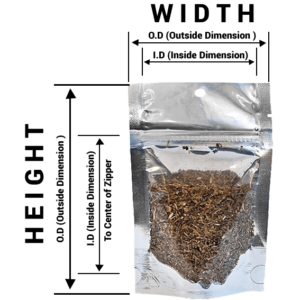 Barrier bags built for your proposes, out of any number of a selection of flexible barrier packaging materials. Tell us what you want and we can make it happen!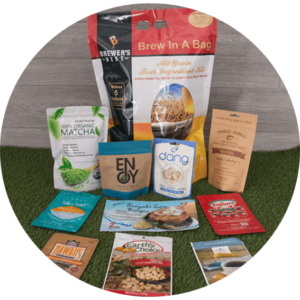 Most of the Flexible barrier packaging you see is printed. Customer print their barrier packaging because packaging is marketing, and flexible barrier packaging can protect the contents while marketing it to your customer.
COMMON APPLICATIONS FOR FLEXIBLE BARRIER PACKAGING
FLEXIBLE BARRIER PACKAGING MATERIAL SELECTION BY APPLICATION
Snacks & Chips

Chips, Wafers,
Crackers, Popcorn,
Snacks, Nuts, Seeds,
TrailMix
DuraClear-B
DuraClear-P
SilverDollar


Low cost points combined with adequate moisture and oxygen barriers while providing exceptional printability key for snack and chip packaging.

Biscuits &
Confectionery
Biscuits, Cookies,
Chocolate Bars,
Candy, Candy
Sticks, Chewing
Gum
DuraClear-P
DuraClear-X
TrueFoil
SilverDollar

High barrier materials will protect your product from moisture, oxygen, and UV exposure which will help extend shelf life and retain flavor.

Spices, Flours,
& Mixes
Spices, Flour,
Salt, Sugar, Rice,
Flour, Papad,
Baking Mix
DuraClear-N
SilverDollar
TrueFoil-N
Kraft-N

Preventing spices and flours from going stale prematurely is a key goal when packaging these items. High seal strength and good impact strength, along with hot tack to seal through contamination.

Oils & Pickles

Cooking Oil,
Pickles, Lubricant
Industrial Oils
DuraClear-N
DuraClear-NXN
TrueFoil-N
DuraClear-PPR

Low leakage, high fill rates, and excellent sealing properties help to reduce cost, while reducing thickness to help with cost points.

Cannabis &
Edibles
Cannabis, extracts,
eddibles.
DuraClear-P
SilverDollar-R
TrueFoil
Kraft Mylar
Child Resistance, regulatory compliance and art design
along with barrier needs. Small retail quantities can
benefit from different material selections than wholesale.

Frozen Foods

Vegetables,
Seafoods, Meat,
Block cheese
DuraClear-PVDC
Quali-Vac
Quali-Vac-HD
Quali-Vac-Boil
DuraClear-N
Various factors come into play.: Puncture resistance,
conformity for vacuum packing, pasteurization needs,
freezing temperatures, printing, or non-printing.
Easy Peel option also available
Dog & Cat,
Food
Dog & Cat Foods,
Bird Seed, livestock
feed.
DuraClear
Silver-Dollar-R
TrueFoil
Kraft-N
Product weight, and barrier requirments both play
into material selection for dog and cat food. Bag
configuration and feature selection will also be factors.
Powdered
Products
Protein Drinks,
Milk Powder,
Supplementary
Powders, Sugar,
Salt
Kraft Mylar
SilverDollar
DuraClear-PEx
TrueFoil-N
TrueFoil-ExN
Good MVTR for aroma retention, Seal strength
and stretch, encapsulated aluminum for optimum
shelflife.
Misc. Dairy
Products
Baby Food, Yogurt,
Shreaded Cheese
& Butter
PE film
DuarClear-P
SilverDollar-NR
TrueFoil-N
DuraClear-N
Style of pasturizaiton utlized, Moist verses liquid product
FDA consideration.
Agricultural
Products

Seeds and Fertilizers

DuraClear-PN
SilverDollar-HD
TrueFoil-HD520
TrueFoil-ULTRA
Puncture resistance, impact strength, high barrier,
Chemical resistance, acid resistance.

Chemicals

Agro Chemicals,
Detergent,
Industrial
Chemicals,
Cement Wall Putty
DuraClear-P
DuraClear-N
TrueFoil
Seal strength, and chemical resistance, Hot Tack to
seal through loading contamination, spout compatiblity.
Home &
Personal Care
Incense Sticks,
Cosmetics,
Wet Wipes
UpTownFunk
SilverDollar
Truefoil
TrueFoil-R
Cost to barrier ratio. High speed fill, tubing, Outer-pack
Printing quality and marketing.

Industrial

Nuts, Bolts, Plumbing
fixtures, industrial
consumables, tools,
DuraClear-P
SilverDollar-M
Kraft-R
Duraclear-B
PE Film

Printing consideration, Tear XM and XDM, cost.

Retort Food

Microwave Meals,
Curries, Gravies,
Sweet Corn
DuraClear-PNC
DuraClear-PNHBC
TrueFoil-C
TrueFoil-NC
Suitable for sterilization up to 135 degrees C, Shelf life
up to 2 years, puncture resistance. Low Conformity.

Tea & Coffee

Tea, Instant
Coffee,
Coffee Beans
Kraft Mylar
SilverDollar-R
TrueFoil
Suitable for sterilization up to 135 degrees C, Shelf life
up to 2 years, puncture resistance. Low Conformity. "Degassing valve, and configuration of the pouch,
Zipper style and shelf-life concerns."
Hot Fill
Packaging
Juice, Ketchup,
Mayonaisse,
Liquid Spices
DuraClear-C
TrueFoil-C
SilverDollar-C
Suitable for hot fill products upto 100 degrees C fill
temperature. High moisture barrier properties
Available in spouted pouch configuration.
Forming and
Non forming
films for MAP
Meat, Cheese,
Sausages,
Seafoods, etc.,
QualiVac
QualiVac-HD
Modified Atmosphere Packaging resistance to hot
and cold temperatures, Resistant to oil and fats,
High oxygen barrier properties, Excellent aroma
retention power, Pasteurizable*, Easypeal available.
Excellent sealing and conformity for commercial
chamber vacuuming.

Vacuume Packing

Meat, Cheese,
Seafood, Dry
Fruits
Duraclear
QualifyVac
DuraClear-EVOH
Modified Atmosphere Packaging resistance to hot
and cold temperatures, Resistant to oil and fats,
High oxygen barrier properties, Excellent aroma
retention power, Pasteurizable*, Easypeal available.
Excellent sealing and conformity for commercial
chamber vacuuming.

Laser Scoring

Various applications
from Dried products,
Straw piercing etc

Most Materials

Easy to tear

Printed
Shrink Films
Cans or bottles
packing in bulk

PE Film

Shrinkable with Heat, High Strength and High Impact

Easy Pill Lid
Films/Pouches

Yogurt, and dairy

All EasyPeal materials

Good Seal Strength, Easy Opening

Spout Pouches

Baby Food,
Gels, refills
DuraClear-N
TrueFoil

Reclosbable spouts
CHOOSING THE RIGHT FLEXIBLE BARRIER PACKAGING
With so many options out there, how do you select the right barrier packaging for your product? Firstly, we are always ready to help with your project, so contacting us is the best choice. But, here are a few of the most important things to keep in-mind to help you better understand the flexible barrier packaging options.

FLEXIBLE BARRIER SHELF LIFE
How long is your product going to be in the package? How much shelf life extension is required? How important is freshness? Consider two examples: Corn Chip vs. Dried berries Corn chips are usually, packaged in economical medium to low barrier materials because they are generally consumed quickly, nobody expects chips to have a extensive shelf life, are low margin retail items that must be economically packaged. In comparison, dried berries are a higher price point item, that needs longer shelf life, and stability, and are usually not consumed at one time.

DEFINE YOUR FLEXIBLE BARRIER PROJECT PARAMETERS
Where is this product sold? Are there space constraints, or other retailer requirements? What is your barrier packaging budget? Physically how much product do you need in each barrier package? The more specific you are about your application parameters the better we can build a barrier packaging solution that specifically meets your needs.

FLEXIBLE BARRIER PACKAGING'S PURPOSE
On a basic level barrier packaging is an atmosphere modifying device designed to create a sealed environment inside the package. To many "barrier packaging" is generally thought of as controlling migration of oxygen into or out of the package environment. Oxygen and oxidation along with desiccation are major causes of damage to food's appearance and freshness and deterioration, exposure to other external influences also have an impact. In relation to atmosphere modification, barrier packaging is designed to protect from: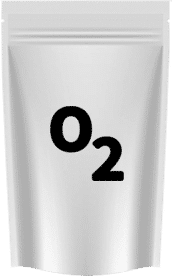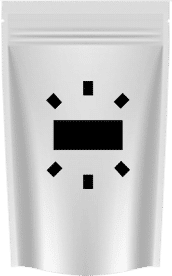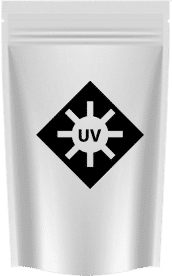 Flexible barrier packaging has many advantages over other forms of barrier packaging. It is light weight, has a lower cost, offers consumers convience in portioning, and can provide equal barrier to most rigid containers. Finally, flexibles can be more easily customized to each specific application. Its all about striking a balance

MODIFIED ATMOSPHERE FLEXIBLE BARRIER PACKAGING
The combination of a barrier film such as a PET/AL/LLDPE along with gas flushing in which a normal air is taken out of the package during packing, and replaced with an inert gas such as nitrogen or carbon dioxide. Popular with Cannabis, dried fruits, nuts, chips, and snacks. This process reduces the oxidative effects by removing oxygen.

FLEXIBLE VACUUM PACKAGING
Vacuum packaging removes the oxygen and does not replace it. Most consumers are familiar with vacuum packing as a preservation method. For Vacuum packaging applications you must use materials that have physical conformity, and strong seals to prevent oxygen from creeping inside.

FLEXIBLE BARRIER PACKAGING PROJECT PLANNER
The following list of questions are designed to help guide you through the process of designing a barrier package for your product.
Is this an existing project? If so, what do you like about your current packaging, what do you not like?
What is the bag holding? What is the application, is this Retort application, dry food, industrial?
Where is the product stored? Freezer, shelf, outdoors, indoors? How is it transported? Is this package going to face pressure changes from air transport?
What is the temperature of your product at the time of filling?
What size do you want?
What is your "fill philosophy"? Do you want the barrier pouch brimming to the rim with product, or less filled?
Single Use or mult-use?
Do you want to view the product, or do you need a opaque package.
What is your production estimates? How many pouches do you need quarterly? Yearly?
Do you have a price target?

Ready to get started? We would love to help!
Call

1-949-336-1541