Take a moment and think of your favorite candy when you were growing up. Remember the selection at Halloween? Did you hoard your allowance so you could buy your favorite chocolate bars? How has your candy preference changed over time?
Almost everyone likes candy, but what attracts customers in the first place? The candy, or the candy packaging? From hard candy to gooey caramels and chocolates, the right candy packaging will help sell your product and keep it fresher longer.
Its about marketing, and freshness. Well designed, enticing candy packaging, brings in the customers, and can keep your product fresh on the shelf longer! That's where multi-layer barrier films really do the trick for candy packaging, by preserving your sweet treats. With a variety of films to choose from plus options for printing on the bags, you'll sell more of your sugary items and see increased revenue in your business.
Barrier candy packaging keeps your confections free from odors, sunlight, moisture and oxygen. As an additional advantage, our films are FDA approved. With stand up pouches we see many of our candy customers opting for zippers so customers can easily open and close the bag to enjoy the candy over time. Our zippers help seal in freshness so your candy stays fresh and delicious.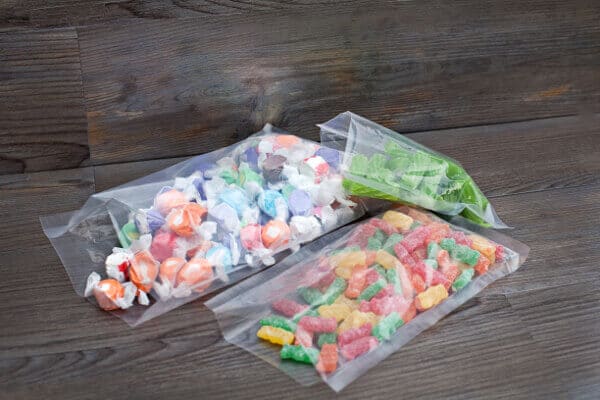 Printed Candy Packaging
Low minimums — just 5,000 units to start.
Multiple printing methods available.
Lead times generally 4-10 weeks.
You bring your design, we perform technical art layout.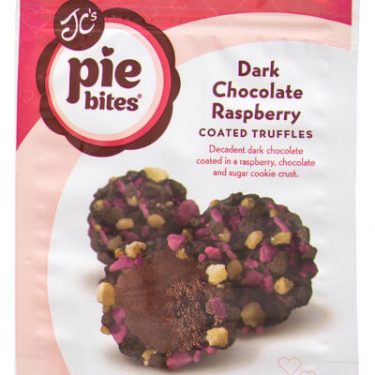 Custom Sized Candy Packaging
2 & 3 seal pouches
Stand up pouches
Tamper evident bottom loading
Hang-holes, zippers, and tear-notches