Custom Coffee Bags
Great coffee packaging, sells more coffee! Our goal at pouchworth is help you sell more coffee. With innovative packaging options like compostable coffee bag, to great marketing advancements like digital printing, we're opening up the industry to small and medium roasters to compete with the big boys (and girls). Give us a call to discuss your brand and packaging needs. 949-336-1541
If you drink it each morning like we do, you know that custom coffee bags come in all types of shapes, sizes and colors. You also know that given all the wonderful styles of coffee, flavors and price ranges, this is a drink worthy of good packaging.
Level-Up to the next level with Custom Coffee Bags
Best Prices: We know budget is a cocern, we can meet or beat just about everyone.
Custom sized coffee packaging: Your coffee, your size bag.
Compostable materials (including valves) available.
Plate and Digital Printing Options
1,000 bag minimum order quantity. 5,000 recommended.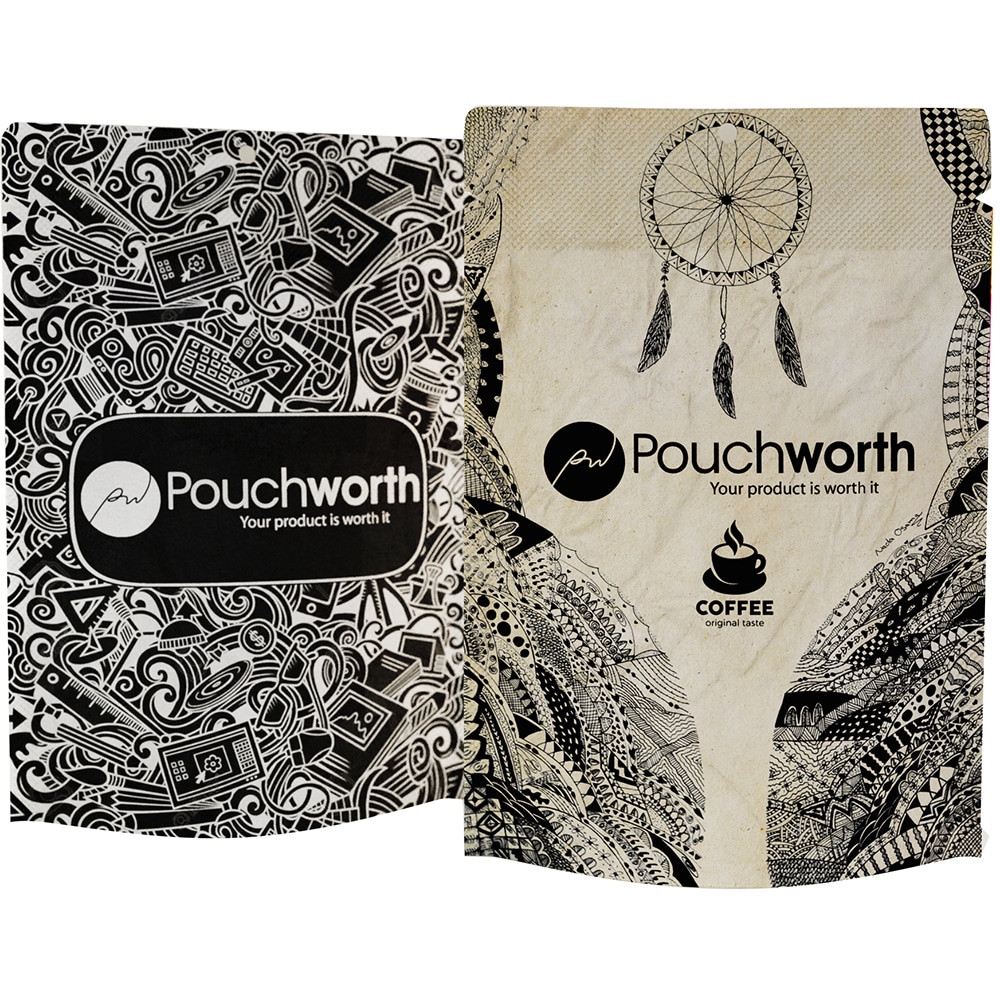 Brew a better coffee bag for coffee.
We developed the standard of custom coffee bags within the variety of plastic bags and paper bags. We produce so as to keep up the standard of coffee beans that may be packaged inside the coffee bag. Stand apart from the competition with printed custom coffee bags from PouchWorth. Creating your coffee bags brand will be difficult to miss with eye-popping work of art and top-quality coffee packaging that looks incredible as well as keeps your coffee new and delightful. Regardless of whether it's ground espresso, entire bean, broiled or green, our custom coffee bags will feature your item on any rack.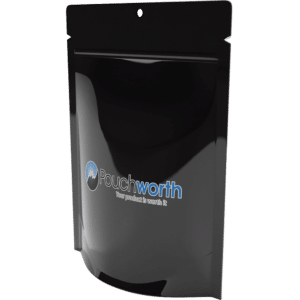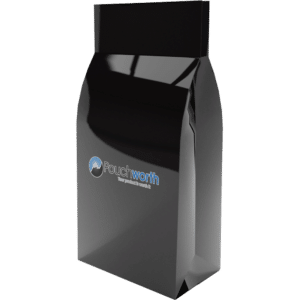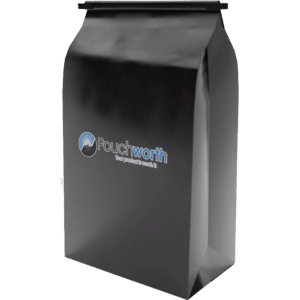 Choosing the Right Custom Coffee Bags Material
We provide custom coffee bags in variety of sizes, colours and shapes including stand up pouches, flat bottom bags, side gusset bags, Kraft paper bags, three side seal pouches, scoops and many others and they are available in varied colors like kraft, black, gold, white, silver, bags with glossy, matte and shiny attributes. Custom coffee bags are produced by utilizing the advanced technique. Company branding and product information would be effectively displayed on these printed custom coffee bags. We produce our bags by utilizing several FDA approved plastic materials such as:

Custom Coffee Glossy Poly
PET/LLDPE

Custom Coffee Matte Poly
MOPP/LLDPE

Custom Coffee Glossy Poly+Foil Interior
PET/ALU/LLDPE
Custom Coffee Glossy Poly+Metallic Interior
PET/VMPET/LLDPE

Custom Coffee Matte Poly+Metallic Interior
PET/VMPET/LLDPE

Custom Coffee Natural Kraft+Poly Interior
KRAFT/PET/LLDPE
Stand Up Coffee Pouches
One of our customer's most popular bag configuration is the stand up pouch. The name says it all, as these bags are outfitted with a bottom gusset, that when deployed, allows the pouch to "stand up" on a shelf in a store. Stand Up coffee packaging can be fully customised in terms of shape and design giving your product an extra edge on the shelves!
Eco Friendly Compostable Stand Up Coffee Pouches
Our compostable stand up packaging options include a selection of materials to build your bag out of that are industrially and/or ambient (home) compostable. Many of our 5000 series of materials are compostable yet also provide the barrier you need to protect your product and provide shelf stability. We have FCN approved compostable packaging solutions that will compost under ambient conditions, are made of renewable resources. These materials truly are the future of barrier technology. We are always partnering with film makers to offer our customers the newest innovations in compostable stand up barriers, made of bio-plastics such as Sugarcane, corn, and casava.
Custom Coffee Bags, Pouches And Bagging Equipment
We also laminate our custom coffee bags with metalized or aluminium foil layers that provide excellent barrier against moisture, odor, oxygen and any other bacterial contamination that is necessary for food bags. They offer high durability and tear resistance feature along with the elongated shelf life of the products. Our custom coffee bags pouches have capacity to provide overall protection to the coffee beans; our coffee bags are custom packaging friendly and provide secure and leakage proof storage of the products because they are inclusive of several accessories like.






Start your coffee bag project
So we offer premium grade and versatile custom coffee bags, which are extensively acclaimed for their optimum quality, durability and air tight construction. Coffee manufacturers and suppliers need unique coffee packaging bags that can reflect the characteristics and unique aspects of the coffee beans and the ground coffee they sell. Apart from an attractive design, the manufacturers also search for packaging bags that can keep coffee fresh for a long time. Moreover, we offer our printed custom coffee bags at the most affordable and industry leading prices within the market.
Lower minimum options
Shorter lead times
Superior quality
Outstanding service
Higher volume capacity
Tell us more about your custom packaging you need for coffee bag by sending us a message below and we'll respond promptly, or by speaking to one of our private label coffee bag experts today at 949-336-1541.

Ready to get started? We would love to help!
Call

1-949-336-1541