Custom Dried Fruit Packaging
Elizabeth
Custom Dried Fruit Packaging
As consumers become more health conscious, the demand for healthy snacks continues to rise. Dried fruit is one in every of the healthy snacks that the general public is taping into. That implies protein-packed nuts and vitamin-rich dried fruits soon to be treads this days. As demands is rising competition is growing too. Stand out from the healthy snack crowd with custom dried fruit packaging for nut packaging and edible fruit packs.
Given the perishable nature of fruit through the process of drying, custom dried fruit packaging using stand up pouch is the perfect strategy to bring this product to market. Allowing customers to enjoy your healthy dried fruit snack which stand up pouches with custom dried fruit packaging makes possible.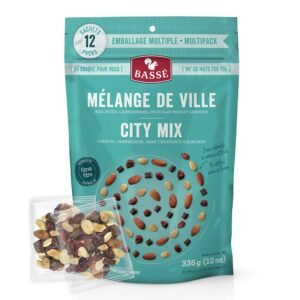 At PouchWorth, we focus on what works best for your dried fruit snacks products. We can offer lot of choices from barrier film and even laminated film to protect snack against hazards such as odor, vapor, moisture and, if desired, light. The unique design locks in the flavor and freshness.
From plain stock to custom printed pouches, all our products follow the same quality standards. We makes high quality dried fruit packaging where you can pick the desire size, style, and highlights for your dried organic product or nuts products at the very affordable price. Submit your own artwork or design your bag with our graphic design specialists. When you are satisfied with the design we are good to go printing and you'll have your stand up pouches in as low as 4 weeks. No have to worry about order size, either. Our runs start at just 1,000 pieces and go up, so you're liberated to scale your orders as your business grows.
Custom packaging are able to pack all type of Dried fruits like:
Pineapple Dried fruits,
Apple dried fruits,
Mango dried fruits,
Freeze dried fruits packaging
Pineapple dried fruits
Banana and many others Dried fruits.
Additional features you can choice in selecting custom dry fruits packaging.
Dried fruit packaging provides several options to get the attention of shoppers. The attention grabbing options available would be standing up just as the stand up pouch name says. Then there is the hang holes option that allows for an eye catching hanging display that will surely fit for your pack dried fruits. We offer premium quality Dried fruit packaging bags in many attractive shapes and sizes at the most affordable price.
Zipper
Valve
Tear Notches
Hang Hole
Transparent window
With all the choices we make for you, your dried fruit products will stand out and appear in the best form and certainly will capture the attention of shoppers. The shelf life of the dried fruit products also be extended for a long period of time. We offer several types for Custom Dried Fruit Packaging like Kraft look pouches, stand up pouches, flat bottom pouches and many others. If you have questions or would like to have quote, please don't hesitate to call 1-949-353-5927.

Ready to get started? We would love to help!
Call

1-949-336-1541