Custom Facial Mask Packaging
Elizabeth
Custom Facial Mask Packaging
Is your face mask a cream, gell, powder, or sheet? Face Masks, like most of the beauty and cosmetics industry, is very competitive, and great packaging for your facial masks will make a big difference in sales! But you didn't need us to tell you that, you already knew that was the case, and that is probably why you are here.
We can handle the most cutting edge designs in facial mask packaging, to make your brand pop out from the shelf (or the amazon list).  A quick look at instagram will show you a number of facial mask pouch configurations, and we can produce them all!
Lets make your face masks "Selfie Worthy"
Is your mask selling for $1 or over $20? Knowing where you are in market allows us to help guide you to the best facial mask packaging material. Your choice of mask fabric, and the ingredients in your serum will also guide the choice in materials. Is your mask a dry mask that the user adds water to? Does your serium contain very fragile ingredients that can be damaged by exposure to water or oxygen? These all come into play and our sales team can help figure out the best material for your facial mask.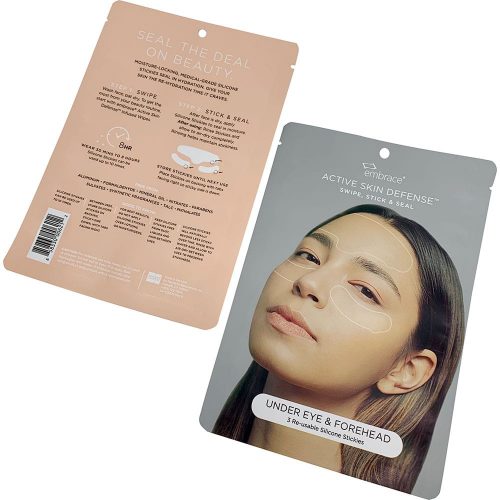 Popular Facial Mask Packaging Configurations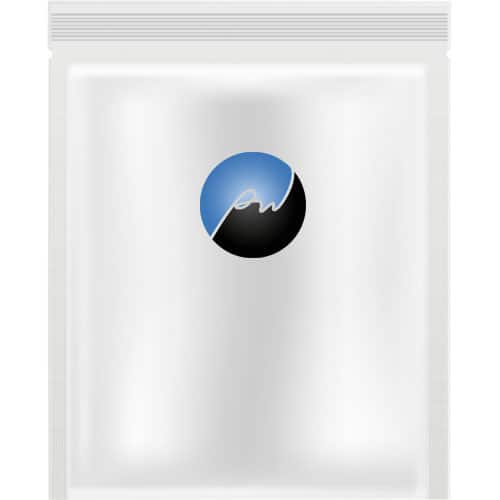 3-Seal Bottom Loading Pouches
3-seal Bottom Loading Pouches allow for easy loading at your processing facility.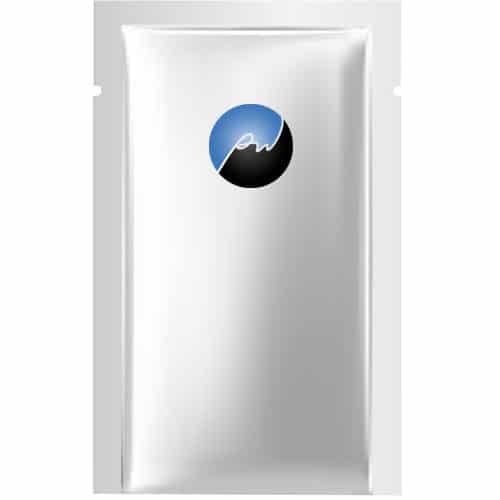 2-Seal Fold Over Bottom Pouches
2-seal Fold Over bottom pouches, have a classic look and feel.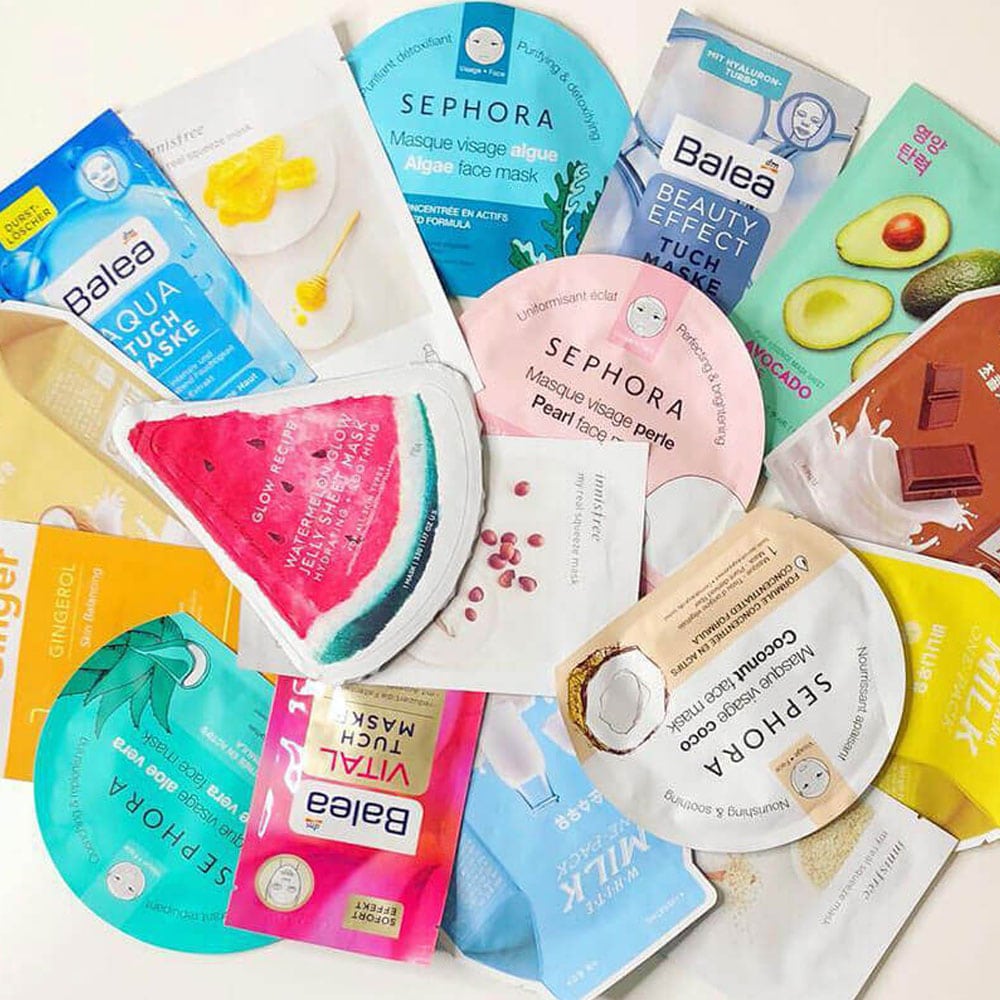 Shaped Pouches
A popular trend in facial mask packaging is shaped pouches!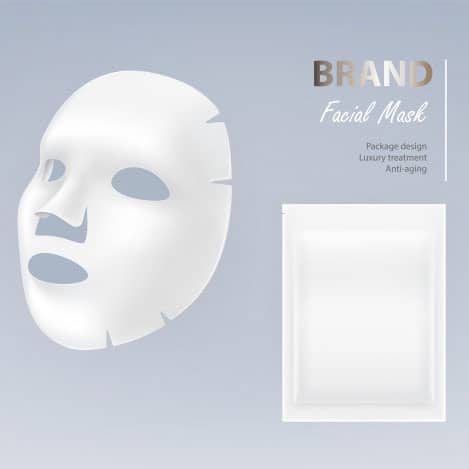 Make Your Own Custom Design!
Let your creatively flurish, we can build custom configurations too!
Facial Mask Packaging Materials
Facial masks are typically moist, and it is very important to use a barrier material that will keep the mask from drying out. Very few masks suffer from oxidative decay. Many of our customers pick our SilverDollar line of mylar barrier materials, we also offer EVOH and PVDC coated clear materials that allow the contents to be seen, yet maintains barrier.
Customize face mask packaging we offer lot of choices that will surely fit the needs of your face mask products.
Packaging Recommendations by type of facial mask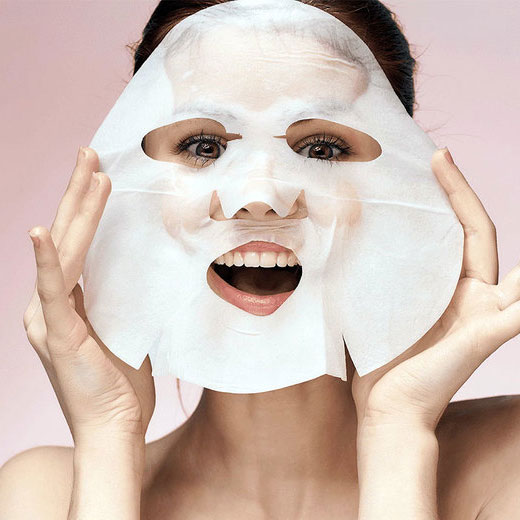 SHEET FACIAL MASK
Single use of sheet mask packs like our 3-seal bottom loads and 2-seal top loads, with a tear notch, offer a great price point. allowing you to spend more money on the outer facial mask packaging.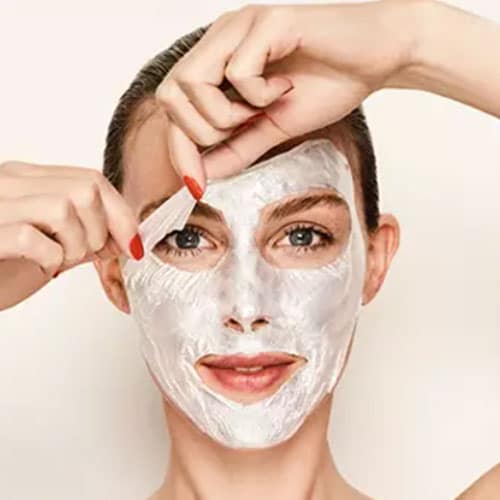 PEEL-OFF FACIAL MASK
Peel-off Mask benefit from high MVTR And OTR packaging that keeps the chemicals in the mask from breaking down. MVTR is a key element because these masks usually need to maintain hydration. Shaped Pouches are a great choice.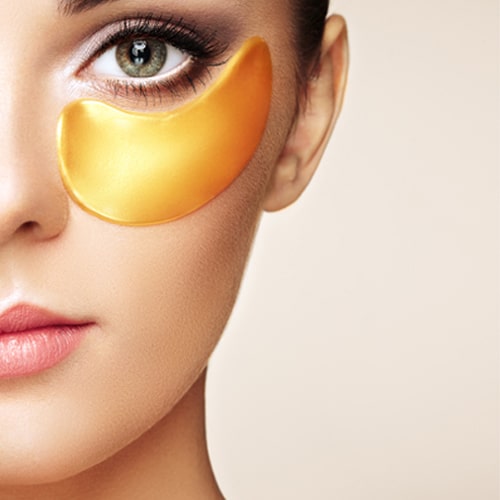 GEL-PACK FACIAL MASK
Ge-Pack mask a can be the most bulky mask, and require a stronger facial mask packaging material (like our nylon re-enforced lDuraClear-N, or SilverDollar-N materials. A zipper is not required, but sometimes desired if the mask is multi-use.

Ready to get started? We would love to help!
Call

1-949-336-1541