Custom Printed Barrier Bags
Our plate printing offers the lowest per-bag price points, and rotogravure printing offers the highest quality and most versatile printing method for custom printed barrier bags. Digital printing has many advantages for short runs, or where you have many designs and high color counts, but it can never compete with the per-unit cost of plate printed barrier bags.
Plate Printing
Choosing plate printing for your custom printed barrier bag project is often the right choice. Not only is it a economical choice, it also offers the full range of print effects. Simply put, if you have see a printed bag in a big-box store, it has likely been plate printed.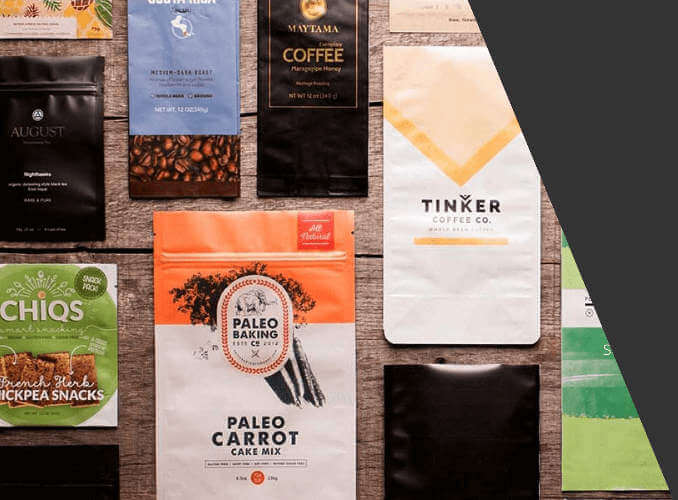 Plate Printing Advantages
Lowest per-unit cost.
Spot Gloss & Spot Matte available.
Works with any material.
Metalized colors available.
PMS ink colors can be used.
Plate Printing Limitations
MOQs 5,000 – 25,000.
One-Time plate costs.
Plate v. Digital Pricing Comparison
10,000 Plate Printed4x6x2.5 Stand Up Pouch

$1,650
One-time plate fees $150
Spot Gloss / Spot Matte
16.5 cents Per Bag!
10,000 Digital Printed10,000 Bags

$4,500
No Plate Fees
No Spot Gloss
Split between designs
Plate Printing Capabilities
Pricing Examples - Save Money!
PouchWorth offers incredible pricing on customer printed barrier bags. Our plate printed will be strong and economical. Here are some examples of prices actual customers have paid. Please note depending on your choice of material, configuration, quantity, and other factors your price may be more or less. Contact our office to get a quote for your project today!
3.5x4.510,000 Bags

.15
$1,500 + Plate Fees
Lay Flat Pouch


Material: SilverDollar-R

Width: 3.5″

Length: 4.5″

Gusset: 0″
5 Spot Colors
4x6x2.510,000 Bags

0.16
$1,600 + Plate Fees

Stand Up Pouch

Material: SilverDollar-R

Width: 4″

Length: 6″

Gusset: 2.5″

5 Spot Colors
5x8.5x310,000 Bags

.197
$1,975 + Plate Fees

Stand Up Pouch

Material: SilverDollar-R

Width: 5″

Length: 8.5″

Gusset: 3″

5 Spot Colors
6x9.5x3.510,000 Bags

0.24
$2,400 + Plate Fees

Stand Up Pouch

Material: SilverDollar-R

Width: 6″

Length: 9.5″

Gusset: 3.5″

5 Spot Colors

Ready to get started? We would love to help!
Call

1-949-336-1541