Custom printed pouches with your own logo or design? You name it, we make it! High resolution quality guaranteed.

Great Prices – To Meet your Budget

Over 40 Quality Barrier Materials

Digital, Plate, and Cylinder Printing Options


Customized Sizing & Configurations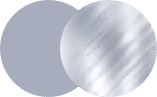 Lamination, Varnishes, Foils, and Die-Cuts
Custom Printed Pouches and Barrier Packaging
We'll be with you every step of the way, to help you through the hurdles of developing your custom printed pouch project come to life.
Custom Printed Pouch Pricing
We have very competitive pricing, because we control all aspects of printing and manufacturing.
The first element of pricing is quantity ordered. We have extremely competitive pricing at all purchase quantities, but the more you buy the more you save. Minimum orders are usually 5,000 bags (with some exceptions). Since we have so much control over the material used in your project we can meet budgets by selecting a appropriate material for your project. Many materials sound very similar but are actually different in both performance and price. So selecting the right material is key. Next the configuration and complexity of the bag is our next element of price. Maybe you don't need all the bells an whistles on your pouch? By focusing on your specific needs we can get your pricing as tight as possible.
Another key element is proper art setup. If someone is quoting you pricing without looking at your art they are just spit balling. Also, with the proper technical art setup, meaning taking your art and making technical adjustments we can get superior quality results and the best pricing. Finally, we don't limit you to one printing press, we offer three options that have unique capabilities. Have a high color count low volume project, digital might be the right choice, have a low color count lay flat project, Flexographic is a superior choice.
Types of Printing
we offer:
Digital: Zero Setup costs but higher per unit costs and less reduction with higher quantities.
Plate Printed: $175 per color setup, lower per unit costs, great for most projects.
Cylinder printing: $295 per color setup, longer lead times, lowest per unit costs, 25,000 MOQ
Custom lamination structures
Degassing valve (coffee bags)
Child Resistant Zippers
We can do a Kraft barrier bag with an inserted window!
1. How many do I have to buy? We accept printed orders as low as 5,000 pouches on most projects, sometimes we can do even fewer.
2. How long will it take? Lead times vary, we can do many projects in as low as 4 weeks. Compared to most of industry (8 – 12 weeks is common compliant), 4 weeks is super fast.
3. Can I print "_______________"? The answer is usually yes. If you can design, we can print it.
4. What are the compliance benefits of PouchWorth?

Peace of mind — do you really want a regulatory inquiry? FDA event? No, we didn't think so. By working with a knowledgable, focused flexible barrier packaging provider, you can rest assured that the technical side of things are taken care of, and when your bags arrive you won't open up your order, and find a botched job, or toxin filled plastics. We work with materials that are are kosher, FDA-approved and meet other regulatory requirements  These certification is very important to many of our customers, especially those making food and beauty products.
Shorter lead times – we can get bags printed in as little as four weeks, depending on the type of printing chosen and the quantity ordered.
Color matching – we use the Pantone Matching System so you get the color you want.
Quality – So give us a ring 949-336-1541






Trusted by companies big and small.
We have more than 12 years of industry experience.
949-336-1541

Lets get you a quote!
Whether your art is ready to go, or you are starting from square one, we'll help you through the process. Just fill out the form, tell us about your project, and we'll get back to you within 24 hours! or call 949-336-1541