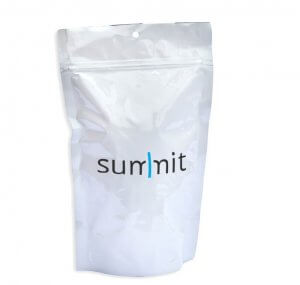 "I was looking everywhere for a specific size and configuration that we need and then I called Pouchworth and it was a breath of fresh air. I had my dream pouch sitting on my desk in a matter of weeks."
- Ann Ortiz, Dalton Inc.
Custom barrier pouches... We make it easy!
Have you been searching for bags in a specific size, but can't seem to find the dimensions you need anywhere? Even with all the standard sizes and shapes Mylar bags can be ordered in, sometimes you just need something custom made for a specific product. You're in luck. Our custom Mylar bag minimums start at a very low 5000, and you can even use your own artwork and designs. Whether you need food grade custom pouches or tamper-evident packaging, we've got you covered.  We even offer smell-proof, child-resistant Mylar bags that are perfect for use by the cannabis industry.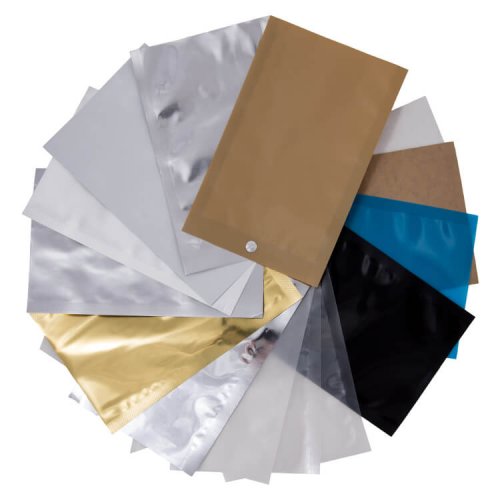 Barrier Material Selection
We work with over 40 barrier material options for your project. Depending on what you need to accomplish with your pouch. We can balance different aesthetic and performance characteristics to ensure you're getting the right material, with such a variety of barrier materials to select from we can meet different price points and requirements.
Barrier Rating
Strength and Thickness
Compliance (FDA, EU, REACH)
Comparability
Solvent Resistance
Physical Appearance
Custom Sizing and Configuration
Proper sizing is probably the reason you investigated custom packaging in the first place. Any size is possible down to .125″ increments. We also work with multiple bag configurations. Many people don't even know what their options are, that's what we are here for.
Any size from 1″x1″ on up.
Stand Up Pouch
Lay Flat Bags (3-seal and 2-seal)
Quad Seal
Spouted Pouches
ASTM Child Proof
and much more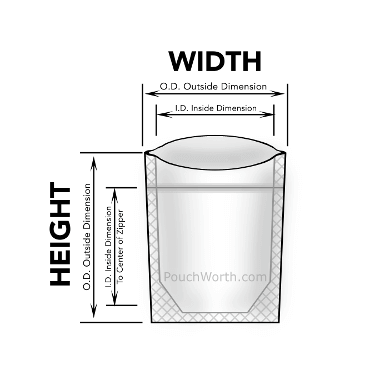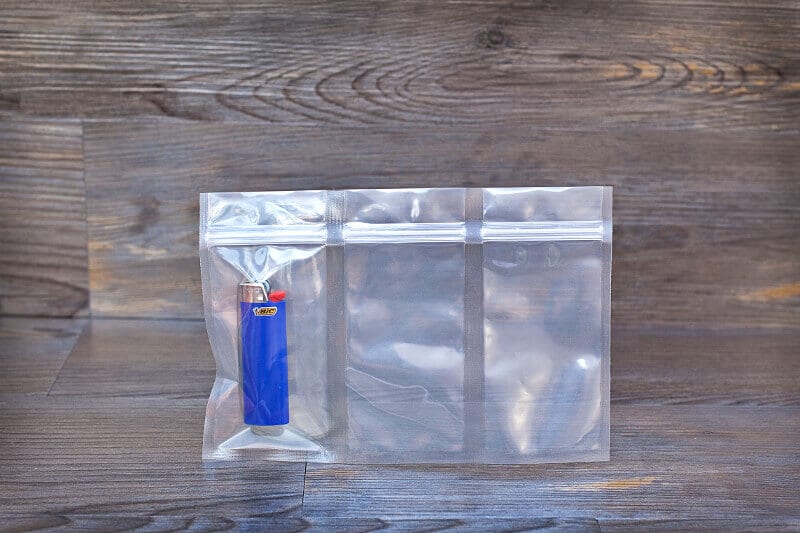 The Pouch Features You Need!
So we've decided on the material, and the size, but what features do you want (and what bag features do you not need). Ever seen a single use package with a zipper? If you don't need it, then we don't add it to the bag.
Reclosable Zippers (flange, powder, string, heavy duty)
Tear Notches
Tin-Ties
Child Resistant Zippers
Printing Options
Save some time labeling, and make your product look more professional. While you are custom building your bag, you can add a logo, or graphics. Nutritional information or warnings.
Digital, Cylinder, and Plate printing options
Die Cutes
Metalized Inks
Low MOQs
Get Creative!