Unlike traditional sandwich bags, our multi-layer barrier films provide real protection from oxygen, moisture, and sunlight to help your edible products stay fresh and delicious longer.
We work with everyone from start-ups to well established brands to find the right packaging for their customer. Whether you sell candy, popcorn, baking mixes, granola bars, frozen fruit mixes, or protein powder, we have a configuration and material that will work terrifically for you!
If our stock bags don't fit the bill, we source over 40 films and can make a custom bag. Ready to go to print? We do all sorts of print projects for our food clients as well. Call us today to see how we can help you upgrade your food packaging.
Food Storage Pouches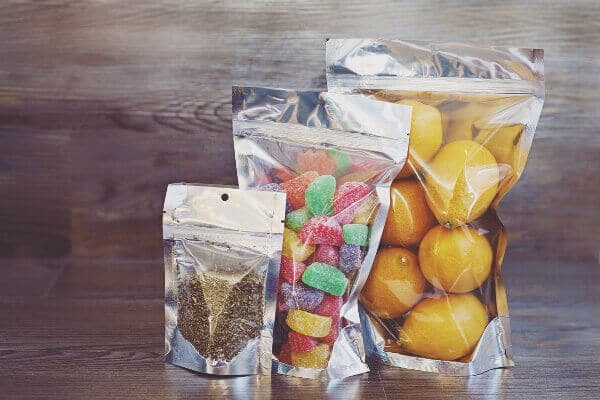 Commercial Food Storage Chamber Vacuum Bags
2 and 3 Gallon Mylar Bags