Canada, U.K., E.U., South America!
Hello! We appreciate your interest in our flexible barrier products. You might not have considered purchasing from the U.S.A. before, but there are many reasons to consider US made packaging. We sell to:
Canada
Mexico
South America.
E.U.
and the United Kingdom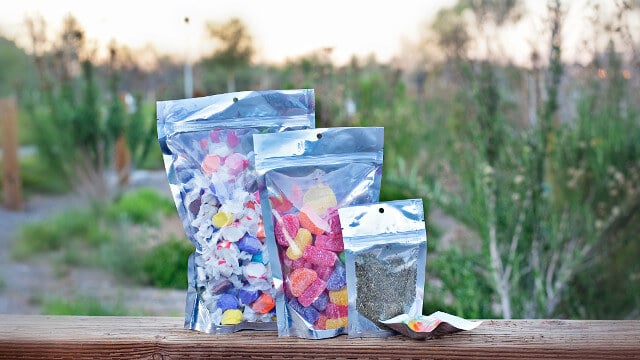 Full Certifications: No "mystery plastics"
We have a lot of regulations in the U.S., just not for guns apparently. But kidding aside, when you purchase barrier packaging from us, you can be assured that the materials your bags are made from meet Health and Safety compliance standards including:
USA: 21 CFR 73 Food Contact
E.U.: EU-10-2011
Swiss Ordinance SR 817.023.021 (and more)
Consortia SLT
and More
Same Low Order Quantities
We honor our low minimum order quantities for international buyers.
Custom sized or printed bags: 5,000 units
Price points at 10,000, 25,000, and so forth
Roll Stock from 1,000 feet (300 meters)
Lets Gets Started On Your Project!
Give us a Call 949-336-1541 or Contact Us Now