Nuts Packaging
Elizabeth
Custom Nuts Packaging
In the nut industry, having a quality, recognizable package is key to successfully marketing your product. Think about the major nut brands on the market today, from Planters to Blue Diamond: it's likely that most consumers can close their eyes and quickly picture the brand's package, logo, and design. According to Packaging Digest, 90% of brand owners report that packaging is critical to their brand's survival and success in an increasingly competitive market. Packaging is central not just to brand appearance, but also to maintaining nut freshness and making it easier for consumers to snack for longer!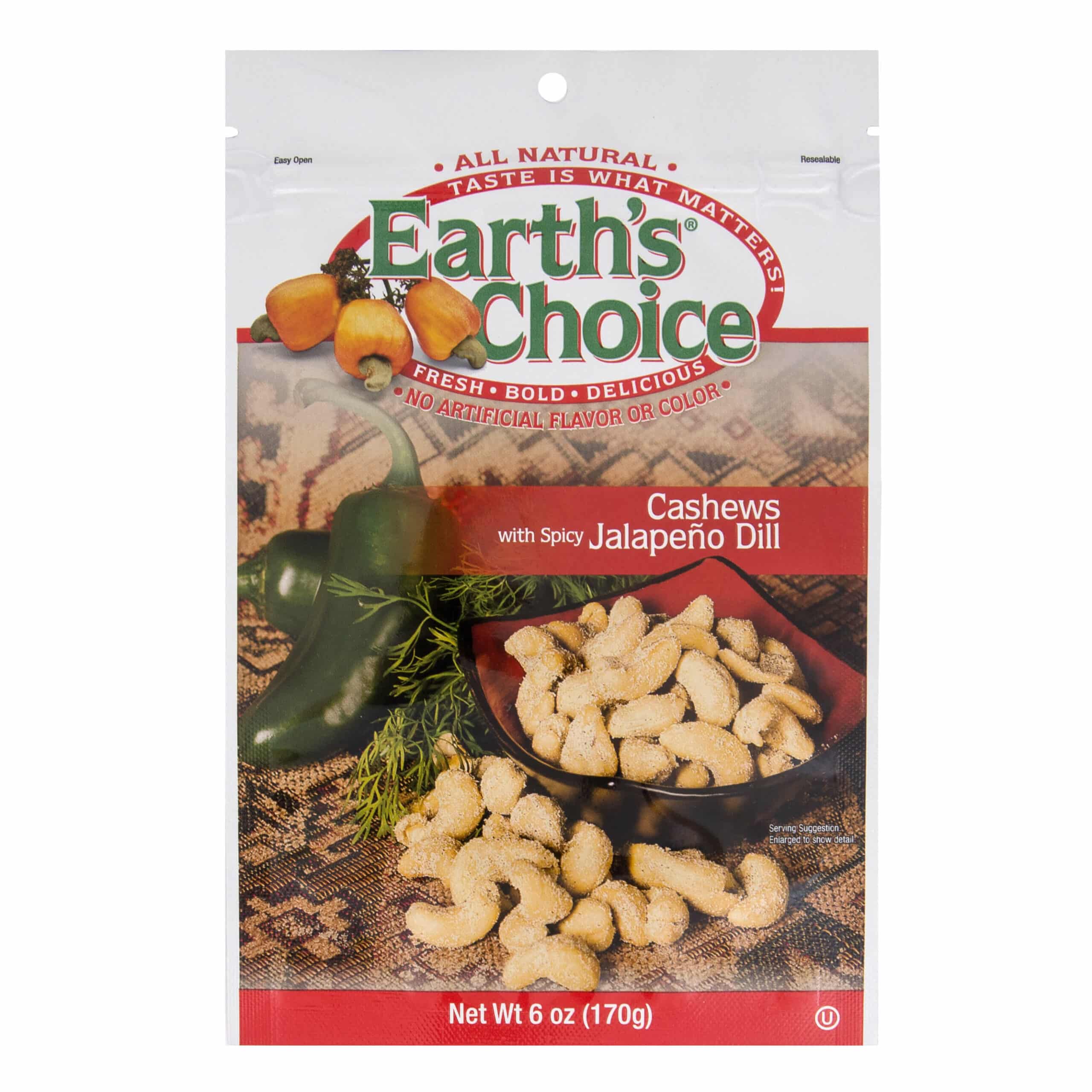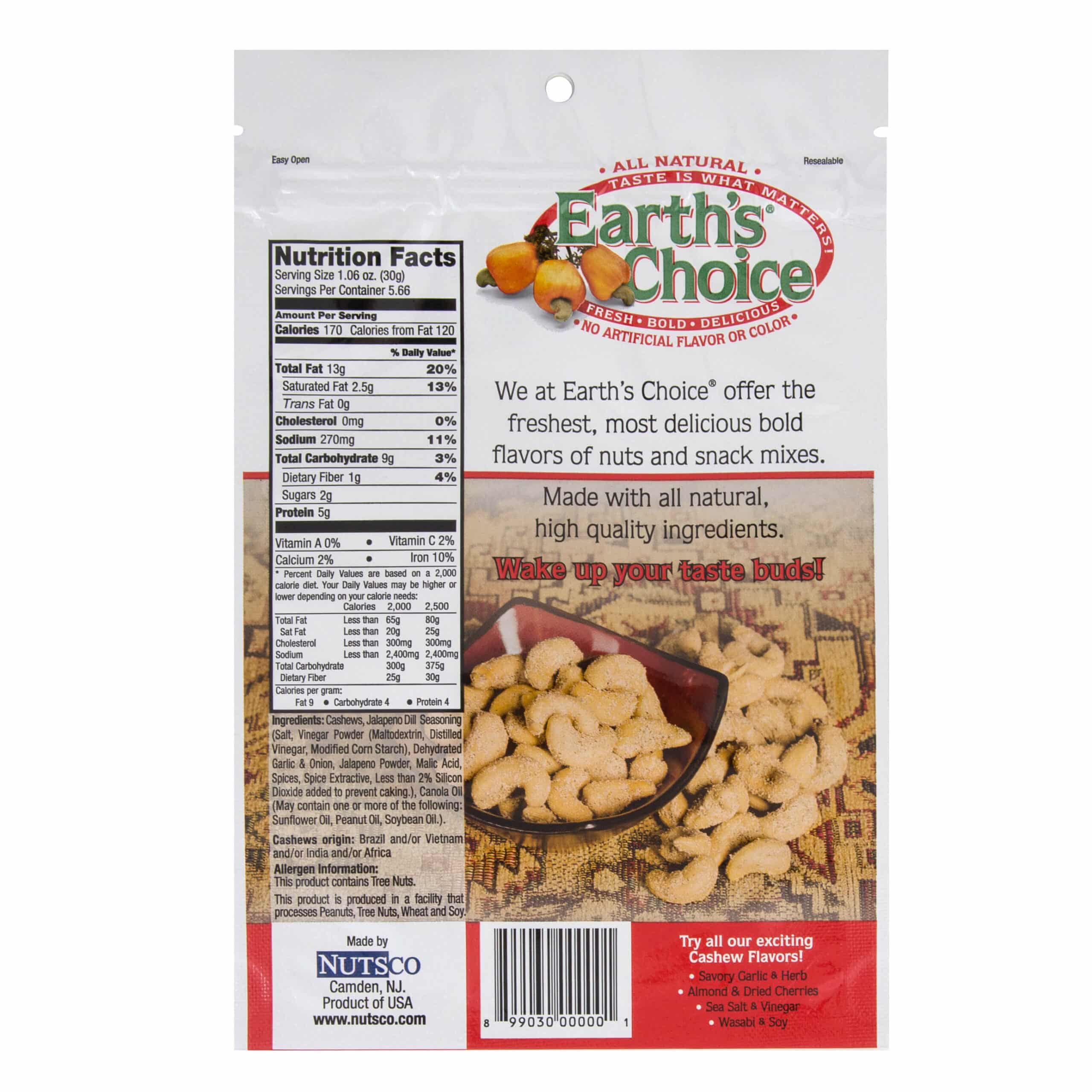 At Pouchworth, we create custom packaging for nut manufacturers both large and small. Our packaging solutions are:
Look professional. Your final packaging product will be durable and appealing. It'll look just like the nut packages you see on the shelves of major grocery stores like Trader Joe's.
Keep nuts fresh. We've been in the packaging industry for years, and we know the ins and outs of storage requirements to keep nuts fresh and tasty straight out of the package. Our barriers score keep oxygen and excess moisture out; they're breathable and lasting.
Are highly customizable. The package is your canvas. We can print custom designs, logos, color schemes, and pictures, and we can optimize your nut product package through varied materials, features, shapes, and barriers. If you need different formats for different flavors or products, we can create variations. We'll work closely with you or your creative director to create a unique product package you're 100% satisfied with.
Are low-cost. Our state-of-the-art production facility, global sourcing and low overhead allow us to offer packaging solutions at a lower price than nearly any domestic supplier, so you can save on production expenses. If you find a lower rate from one of our competitors, we'll match it to ensure you're getting the best possible deal.
We're an American family-owned business that wants you to have incredible nut packaging at a low price. We work with you, and we have the time and attention capacities to confer about your designs, create and send samples, and offer personalized advice.
Our versatile nut packaging solutions work great for:
Roasted, salted, or flavored nuts
Raw or unsalted nuts
Shelled or unshelled nuts (peanuts, walnuts, etc.)
Trail mixes
Nut and dried fruit mixes
Sunflower or pumpkin seeds
Our nut packaging products offer low-cost solutions without the risks of outsourcing to factories overseas. Whether you're just starting your nut business or represent a larger company, we can help.
Our Product
We offer two product types: custom and stock bags.
Stock bags are ready to ship and don't require customization. You can purchase as few as 100 in 8 different sizes and 7 different colors. We also offer free shipping. (Stock bags are a great option for selling nuts at farmer's markets!)
When you order custom bags, you can print your own logos, graphics, and text on the base material of the product. (We make the bags from that customized material for optimal design.)
For custom bags, the minimum order quantity is 1,000 – 5,000 bags. We offer highly flexible lead times (the time it takes from initial call to the moment you have the bags at your site.) Our lead times are 15, 30, and 50 working days.
We'll work closely with you to advise on the best package material, shape, and added features. But for your current information, let's dive into the options so you can decide what's best for you and your product!
Types of Bags
The stand-up pouch is perhaps the gold standard of the nut industry packaging landscape today. This type of package stands on a base known as the gusset–allowing it to be upright in store shelves and in pantries at your customers' homes. Our stand-up pouches are designed for long-lasting products like nuts. The heat sealable top keeps nuts fresh on store shelves, while the easy-to-use tear notch and zipper will ensure the customer can quickly open the package and reseal it to ensure maximum freshness until all their nuts are eaten.
Other product packaging options will allow your nut brand to stand out from the norm. We offer 2-seal and 3-seal packaging that ensure maximum freshness. They're great options when you don't need your nut package to stand upright. For reference, a 2-Seal pouch is a configuration that resembles "ziplock" style packages, with the bottom of the bag folding over the body to form a continuous piece of material. From a manufacturing standpoint, 2-Seal pouches are easy to conform to fit as many nuts as possible. 3 side seal pouches are also popular options. With a lower cost than a stand-up pouch, 3 seals allow you to load in your nut product the same way your customers access it, from the top of the bag. It's a great choice for all kinds of nuts–for example, many pistachio bags use seal options because they don't necessarily need to stand up and are often found on grocery store shelves.
We also provide a tamper evident product for a professional look and easy, quick filling during the manufacturing process. Feel free to reach out to us for more innovative and unusual product packaging options. We know that it is important in the nut industry to experiment with unique packaging that makes products stand out.
Barriers
When it comes to ensuring your product's freshness, one part of the package is especially important: the barrier.
"Barrier" is the name for the type of material that separates the product from the air. It's this material that protects nuts from moisture and oxygen to make sure they're tasty and fresh for longer.
As a nut manufacturer, you probably already know that barriers are especially important when it comes to storing nuts. Any food with a high fat content is more likely to spoil if exposed to oxygen, because the fats will go rancid. Roasted, flavored, or coated nuts are especially susceptible because they have a relatively high fat content. And flavor, texture, and odor may all change unpleasantly if nuts are packaged or stored improperly.
By contrast, trail mixes and nut-and-fruit mixes need different barrier considerations, because the moisture content of the dried fruit is important. Dried fruits need a barrier that keeps moisture out to stay fresh.
A final consideration is the size of your package and thus its expected shelf life. Large nut packages that are intended for long-term storage in a customers' home will need a higher, more long-lasting and protective barrier than small packages that don't need to stay fresh for as long.
We offer multiple kinds of versatile and durable packaging barriers that work great for nut products.
TrueFoil. Foil packaging works great for nuts–it has a high barrier that keeps the product fresh. It works for both nuts and dried fruit because the barrier keeps out water as well as oxygen. TrueFoil is a recognized, FDA-approved material. We can use TrueFoil with any configuration of package size (stand-up, lay-down, etc.)
Mylar and Kraft Mylar. Like foil, mylar is available in high-barrier options that are a great choice for nut storage. Custom printed mylar bags are one of our most popular choices for nut manufacturers, protecting products from heat, light, oxygen, excessive moisture, and pests. They are an FDA- and USDA-approved material for food storage. Both types work great; the difference may come down to aesthetics, with a more papery look versus foil in the interior of your package.
DuraClear. Clear barrier films are a common choice for nuts and trail mixes, along with most other chips, snacks, candy and more. They offer medium- to high- barriers that protect nuts and dried fruits against moisture and oxygen. Our custom packages can use DuraClear approved barriers with varied packaging shapes and features.
An Eco-Friendly Option
Eco-friendly packaging may very well be the future of the nut industry. Mega-trend research suggests that more and more consumers are searching for products that are friendly to the environment. In the nut industry, offering an eco-friendly package–whether recyclable, compostable, or biodegradable–can be a major plus.
This is especially true for nut manufacturers such as almond wholesalers who are actively seeking ways to reduce environmental impact given the high water use level of almond production. And as more environmentally conscious individuals switch to vegetarian and vegan diets, they'll likely be relying on nuts for protein content. Therefore, the nut industry is likely to see an increasing influx of consumers who are extremely concerned with environmental impacts. In the years to come, being able to include an eco-friendly label on your product package and on your promotional materials may make all the difference.
We offer a range of environmentally packaging options, including recyclable materials and compostable bags that can be disposed of in an ambient (at-home) compost bin. Both types are uncompromising on shelf life, too–you'll be able to keep your nut product fresh and unspoiled without sacrificing environmental friendliness. We're also partnering to provide new innovations in eco-friendly materials, including bio-plastics like corn and sugarcane.
Enhanced barriers and multiple options for the thickness of eco-friendly product packaging are both available. You can get ahead of the nut industry curve by choosing our environmentally oriented package solutions.
Features
Adding key features to your product packages can help make your nut product stand out on the shelves–and be easier for customers to open, re-open, and use at home. We offer customizable special features that allow your packages to perfectly match the optimal design you have in mind. Some of these features include:
Zippers. We offer multiple zipper options. The standard, reclosable zipper is one of the most popular choices for nut products. Unlike chips or snacks, nuts typically aren't meant to be opened and then resealed manually through chip clips (or eaten in one sitting.) Instead, your customers are probably going to want to grab handfuls of nuts over the course of a week or more. A zipper is a great solution. In addition to the standard option, we also offer heavy-duty flanged dual track zippers, pull-tab zippers, and wide flange zippers to create a neater tear line and an indication of where to place the thumb when tearing the pouch open.
Tear Notch. For the same reason, having a tamper-free tear notch can be useful for a nut product. We offer tear notches and can work with you to determine their placement on the bag in comparison to the zipper. A popular option for nut products is to include a tear notch on top for maximum freshness over grocery-store storage, with a zipper beneath for resealable use at the customers' home.
Hang Hole. Spice up your nut product offering with a hang hole at the top of your product! This is a popular choice to enhance product visibility, since your nut product can be displayed on a peg board, and it can also be hung up at the consumers' pantry. In fact, hang holes are pretty much the industry standard for most pouch packaging, and can be easily added to the top of any nut product package. We offer round and "osha" (longer) holes.
Inserted Window. We can create a Kraft barrier bag with a clear window on your product. This is a great option for nuts and nut mixes so consumers can see what they're getting. It's a unique feature that can truly spell the difference for your product on the grocery store shelves. Industry research has shown that more than half of American consumers think it is important to see a product in the package before buying, which makes clear windows a beneficial feature to have for your nut product.
Our Process
Our carefully constructed production facility allows us to offer wide-ranging capabilities. We have one of the industry's lowest MOQs–or minimum order quantity–at just 1,000 bags for digital printing and 5,000 bags for plate printing. And our flexible lead times allow you to have the bags in hand in 15, 30, or 50 working days, depending on desired price and the size and complexity of your order. Our lead times of as short as 4 weeks are below the industry standard of 8 weeks or longer.
How does it work? We provide two different types of printing: plate and digital.
In general, digital printing is best for smaller orders. (We're happy to talk to you and provide specific advice on the best type of printing for your nut product, your company goals, and your manufacturing requirements). Plate printing uses printing plates to create high-quality images and designs. Each color requires a different plate, which is a one-time $150 fee.
After the one-time cost, plate printing provides a very low per-bag unit cost. Plate printing also offers a wide range of print effects, design options, and appearance features, like spot gloss and spot matte. Most nut packages in supermarkets like Trader Joe's or Walmart have been plate-printed.
How does it work? We begin with large base material rolls, which are sourced from stock or suppliers depending on the material you choose. These large rolls are 4-6 feet wide–and up to 8,000 feet long! We split the rolls and laminate material to prepare for printing. We also work with a plate maker to create the color plates needed for your design. Finally, the machine uses the plates to print, and then we laminate and construct your bags for a high-quality finish. We ship the bags directly to you or to your supplier.
We know the printing process inside and out–we've been doing it for years now! That's why we make sure to closely confer with you before the printing process itself begins. At Pouchworth, the name of the game is customization. We'll be able to answer your more specific questions about pricing per bag, proper materials and sizes, and the optimal quantity you should order for your nut product.
In addition, we always send samples before the full printing process begins. We can make adjustments based on feedback and create further batches of samples to absolutely ensure the package is the right size and design for your product. If you need 20 emails and 5 long phone calls in advance of printing–after all, packaging is a big decision for your business–we'll be right there with you. We even correct art in-house if you or your design team requests it. All of this is to say: we work with first-time buyers in addition to larger businesses with packaging expertises. And because we've worked with nut manufacturers before, we'll be able to have informed conversations about the right material, lead time, design, and package size for your nut product.

Ready to get started? We would love to help!
Call

1-949-336-1541