Steps of Printing Process
Step 1: Film Selection
We have over 40 films to build your bag from.
Step 2: Sizing and Configuration
We offer both Stand Up Pouches and lay flat bag configurations. As for sizing, we have options from 2″x2″ to a bag big enough to wrap a jet engine.
Step 3: Artwork Design
You can print or colorize your bag in almost any imaginable way. We'll work with your artist to find the best way to implement your design within the budget you have.
Step 4: Master Proofs
Die-lines and master proofs are developed from your art. After you've signed off on the proofs, the die-lines are used to produce printing plates
Step 5: Flim Rolls Are Printed
Rolls of the film you selected are sent out to be printed.
Step 6: Bags Are Made
After receiving back the printed film your bags will be custom made and shipped out to you.
Steps of Printing Process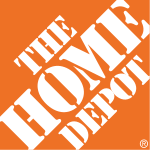 Whether your art is ready to go, or you are starting from square one, we'll help you through the process. Just fill out the form, tell us about your project, and we'll get back to you within 24 hours!