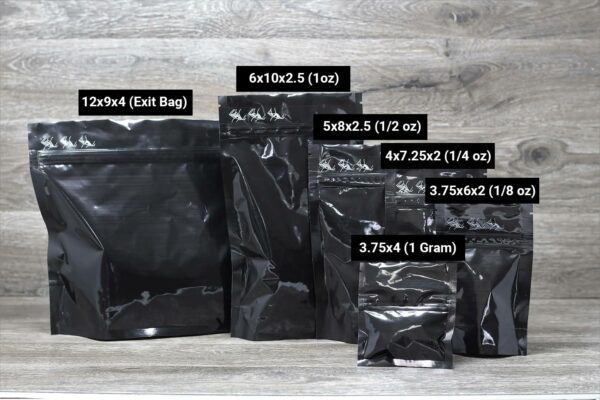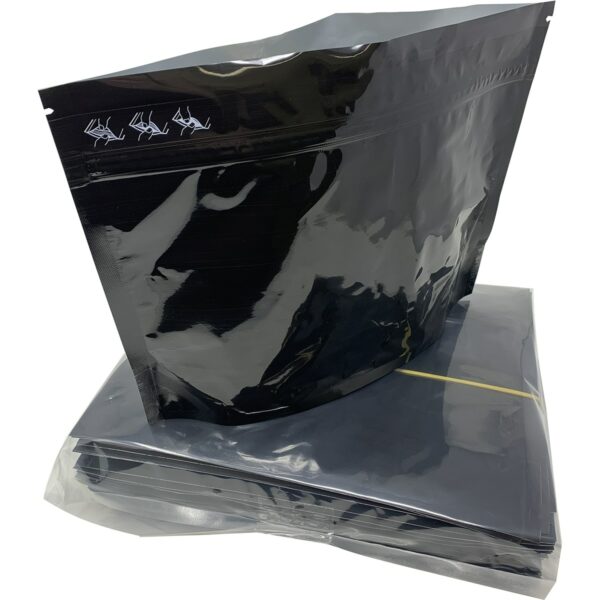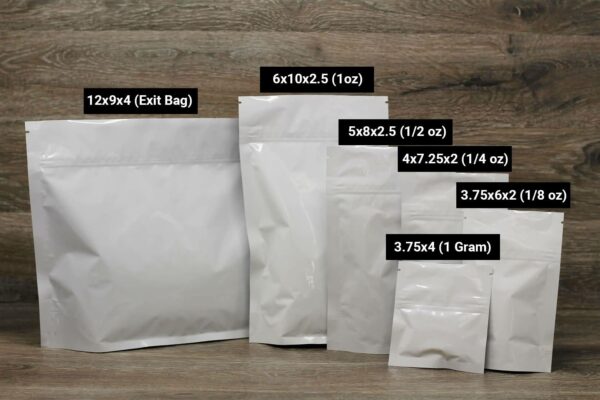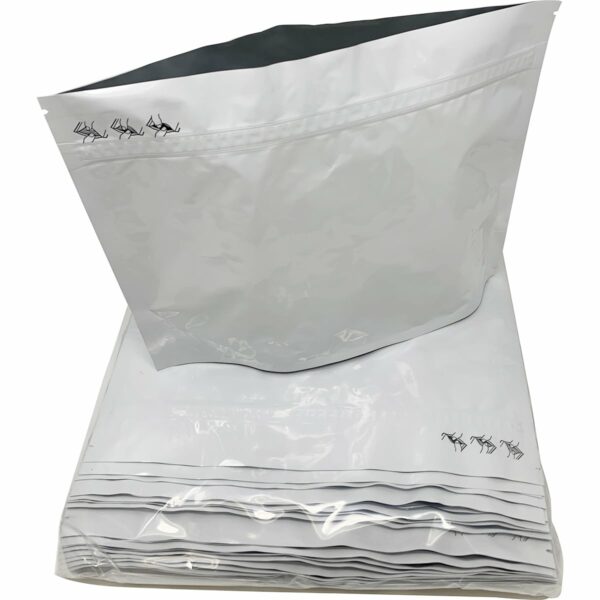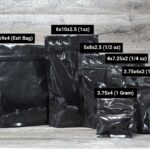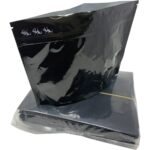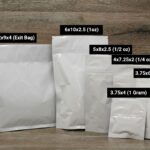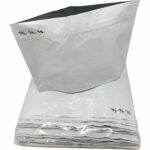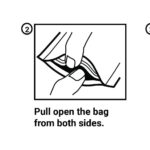 Black & White Exit Bag
From $20.00
Our child resistant pouches and exit bag are the lowest cost cannabis packaging solution available. If you're looking for a professional way to package your product and also comply with state regulation this is the best choice. Our Child Resistant bags feature a pouch bottom on all sizes other than 1 gram, that makes the bags capacity much higher and allows them to stand on flat surfaces once filled. Simply zip it up and heat seal the top for a lasting smell proof and child resistant bag!
For Your Information: 1gram bags have the "reylon" logo printed on one side, it is the only CR bag that has that. You can cover it with your own label.
Features: ASTM D3475-15 Child Resistant Pouch
Color: Gloss Black, Silver Interior
BPA, TSE and Sulfer, Pthalates FREE
Barrier Level: Exceptional
Food Safe: Yes
Heat Sealable: Yes
Child Resistant: Yes
Free Shipping
Description
Additional information
Reviews (0)
What You Need To Know
Description
Child Resistant (CR) bags are a necessity due to state laws governing cannabis. Our high quality child resistant mylar barrier bags are designed specifically for cannabis. Our Child Resistant Pouch and child resistant exit bags, are top notch and have the features you are looking for. Not only do our child resistant pouches have a re-closable child resistant zipper, they are also tamper evident, meaning that you can fully seal your product and ensure the customer that no one has tampered with the product until they open it.
We offer child resistant pouches in several configuration:
Child resistant lay flat pouches (gram bags)
Child resistant stand up pouch (1/8th – 1oz)
Child resistant exit bags.
High Barrier Child Resistant Pouches: Every child resistant pouch we sell is made of a high barrier material called TrueFoil or Silverdollar-RCR. These are high barrier material that also features tear resistance. All our child resistant pouches are smell proof and designed to be Opaque, keeping the contents hidden from view, as required by many state laws. Store and protect products like cannabis flowers, infused marijuana products, edibles, pharmaceuticals, cleaning pods, and more. The zipper is certified child resistant and must be opened with two hands. A high barrier and metallized interior locks in scents and moisture.
Gloss Black Exterior / Silver Interior
Heat Sealable
Smell Proof
Increase Shelf Life
ASTM D-3475-15 Compliant
Food Contact Compliant
BPA Free
TSE and Sulfer Free
Pthalates Free
Cannabis Flowers
Medicinal Herbs
Infused Products
Concentrates
Herbal Supplements
Pharmaceuticals
Additional information
| | |
| --- | --- |
| Weight | N/A |
| Dimensions | N/A |
Creating the best packaging for your company is a profitable process. You exercise to warranty that the packaging will effectively hold the product fresh, defend it at some stage in transit, and deliver key records to consumers, all whilst being durable and engaging. While functionality, design, and comfort are necessary factors when creating product packaging, so is ensuring your products stop up in the proper hands, in particular if your product is only supposed for adults.
If your product is potentially dangerous to children, making sure your packaging is designed for safety is a key. Child Resistant (CR) programs are designed to limit the threat of young people correctly opening a bundle and consuming potentially dangerous or hazardous products.
Many merchandise are no longer supposed for younger children, items like pharmaceuticals, household cleaners, tobacco products, and edible or inedible plants. It's a excellent thought that these types of items stay out of reach of children, but on occasion that simply isn't the case. That's where child-resistant (CR) packaging comes in, making sure that kids cannot open the bundle to access the product inside.
CR packaging isn't just a packaging add-on; it's used as a poison prevention method to stop children from ingesting dangerous items. Child-resistant packaging is designed to be very challenging for children below five to open, or obtain a harmful amount of the contents, within a reasonable time. The package is created with a closure that is difficult for kids to figure out, but effortless sufficient for adults to understand and open. Many products use this closure, and several require it.
At PouchWorth we can can guarantee the quality of Child Resistant Packaging we are selling. We also offer customize Child Resistant Packaging, if you want to customize your CR packaging don't hesitate and give us a ring!