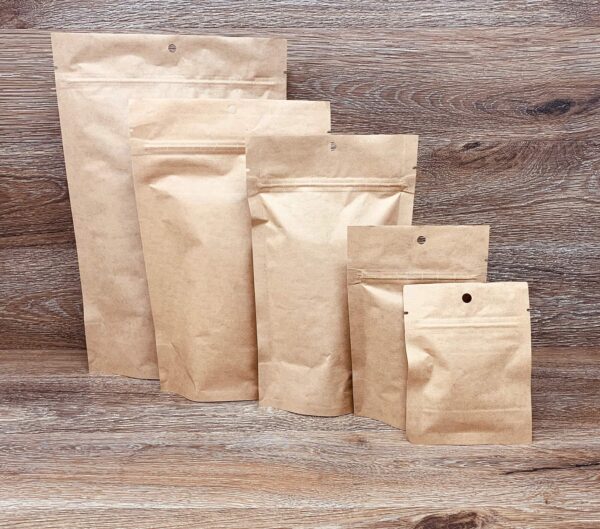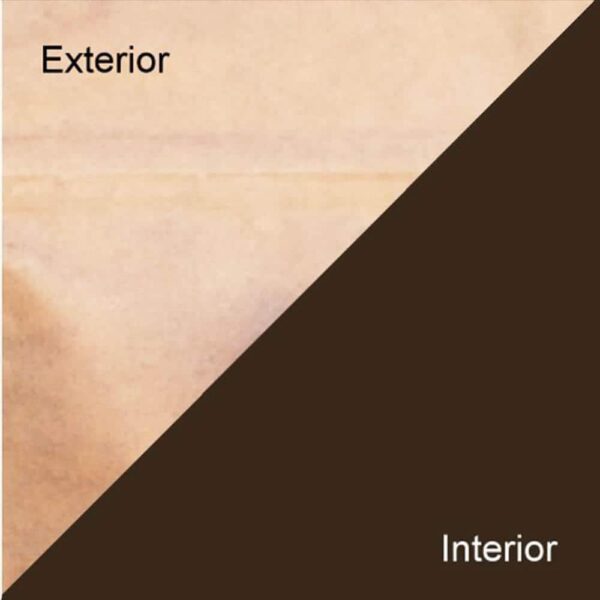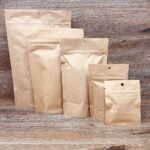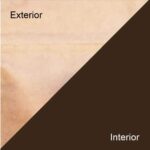 Kraft Lay Flat & Stand Up Pouches Food Storage Ziplock Mylar Bags
$10.00 – $289.00
Give your herb or edible food items a wholesome and crafty look with these amazing Kraft food storage mylar bags. A popular option due to its organic look and feel, this ziplock bag provides both a quality flexible packaging feel and great barrier properties. Bio degradable paper exterior, natural foil interior for great barrier.
Features: Re-closable Zipper, Hang Hole and a Tear Notch
Color: Exterior Kraft with Brown Foil Lining and LLDPE
Barrier Level: Good
Natural Kraft Paper Exterior
Brown Foil Interior Barrier
Free Shipping
Description
Additional information
Description
Our Kraft Foil Food and Pharmaceutical Stand Up Storage Barrier Mylar Bags are excellent for storage of food, pharmaceuticals, herbs, liquids and more. The transmission rates of oxygen and water vapor are two essential material specification impacting the shelf life of food packaging. Kraft foil provides and excellent barrier in a natural kraft brown pouch that can be customized. The look of paper with the benefits of the barrier of BPA and toxin-free, food grade plastic.
Kraft / Foil / LLDPE
Heat Sealable
Moisture Proof + Smell Proof
Increase Shelf Life
Insects, fungi, mold, and mildew resistant
Made in U.S.A.
BPA Free
TSE and Sulfer Free
Pthalates Free
FDA Food Grade
CA Toxins in Packaging Compliant
R.E.A.C.H and RoHS Compliant
Kosher
IDEAL FOR: Display packaging for perishale products. Storing food and other perishable products, while maintaining freshness and extending shelf-life.
LAMINATED INTERIOR: The interior of the pouch is laminated with quality 2-way barrier protection against smell and moisture. The laminated interior also allows the packaging to retain its original fresh conditions while retaining liquid substances without any leakage.
NATURAL LOOK: The natural kraft pouches have the natural and attractive look of rough kraft paper along with barrier advantages you need to youÕre your product fresh longer! These bags have a seam strength of 5.5lb per inch in accordance to ASTM F88 testing method. Not an ideal good choice for heavy loads or where you might need extra tensile strength.
FREE OF TOXIN: BPA, TSE and sulfur, and Phthalates. This product has undergone a comprehensive quality assurance to conform to government regulations including compliance with FDA, CA Toxins in Packaging, R.E.A.C.H. and RoHS, Kosher and more.
Zipper Pouch Gusset Bag Dimensions
Note: Product titles are listed in order of Width x Length x Gusset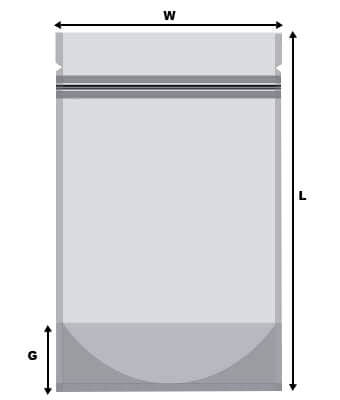 | | | | |
| --- | --- | --- | --- |
| Size (Outer) | Width | Length | Gusset |
| 3.5×4.5 | 3.5" | 4.5" | |
| 4x6x2.5 | 4" | 6" | 2.5" |
| 5×8.5×3 | 5" | 8.5" | 3" |
| 6×9.5×3.5 | 6" | 9.5" | 3.5" |
| 7.5×11.5×3.5 | 7.5" | 11.5" | 3.5" |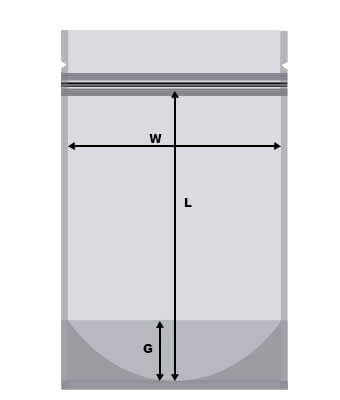 | | | | |
| --- | --- | --- | --- |
| Size (Inner) | Width | Length | Gusset |
| 3.5×4.5 | 2.75" | 3.5" | |
| 4x6x2.5 | 3.25" | 4.5" | 2.5" |
| 5×8.5×3 | 4.25" | 7" | 3" |
| 6×9.5×3.5 | 5.25" | 8" | 3.5" |
| 7.5×11.5×3.5 | 6.75" | 10" | 3.5" |