Spouted pouches are gaining popularity very quickly for a variety of applications. spouted pouches make a economical and efficient way to store and transport liquids, pastes, and gels. With the shelf life of a can, and the convenience of an easy open pouch, both co-packers and customers are loving this design.
Common spout applications
Baby food
Cleaning Chemicals
Institutional food packaging
alcoholic beverage add-ins
Single serve fitness drinks
Milk, and yogurt
Spout pouches can be made compatible with retort applications and most FDA applications. Industrial uses abound with savings in both transportation costs and pre-fill storage.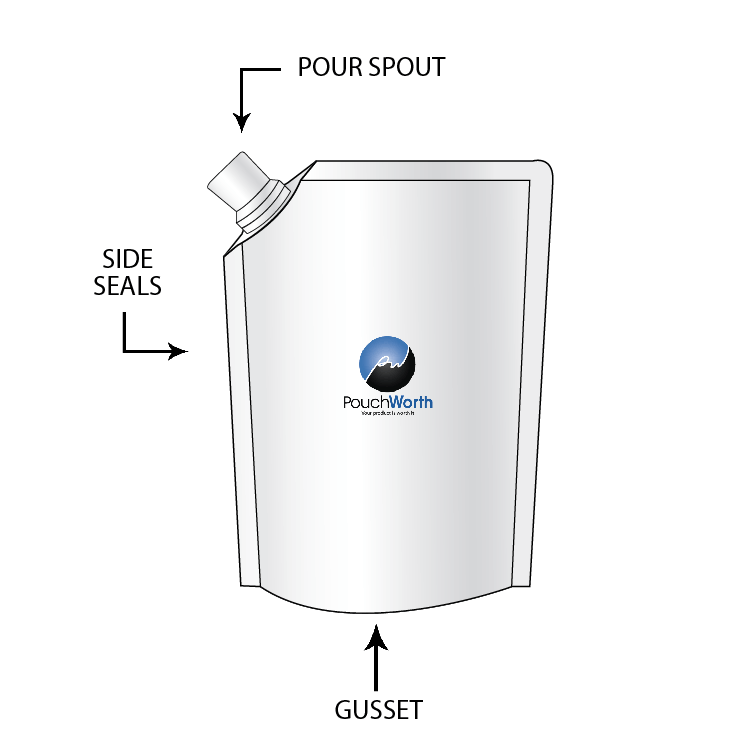 Common Spout Pouch types
Spouts can be placed on most areas of the pouch, but the most common locations are:
Top of pouch spout: Often used for smaller pouches or die-cut pouches for single serve applications.
Top side of pouch spout: for the 8oz – 16 oz size of pouches, this is a great location because it takes advantage of the upright orientation of the pouch (stand up pouches), and allows the user to have better control when using the contents.
Other spout locations on pouches: front lower area of the pouch. This is used in box wine configurations, requiring square bottom and box supported bags.