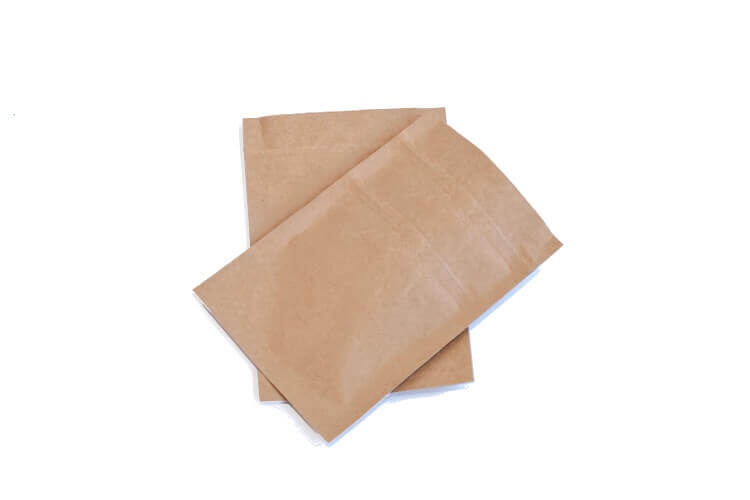 Our compostable packaging options include a selection of materials to build your bag out of that are industrially and/or ambient (home) compostable. Many of our 5000 series of materials are compostable yet also provide the barrier you need to protect your product and provide shelf stability. We have FCN approved compostable packaging solutions that will compost under ambient conditions, are made of renewable resources. These materials truly are the future of barrier technology. We are always partnering with film makers to offer our customers the newest innovations in compostable barriers, made of bio-plastics such as Sugarcane, corn, and casava.
Environmentally Friendly and Green products
Both Recyclable and ambient compostable are both available.
Enhanced barriers and multiple thickness options.
Call 949-336-1541 or contact us to quote your project.
Compostable Packaging Options
Our compostable packaging material options are part of our 5,000 series of materials. Most common pouch configurations are compatiable with these materials, including: stand up pouches, lay flat bags, and coffee bags.
| | | | | | | | | |
| --- | --- | --- | --- | --- | --- | --- | --- | --- |
| Material Code | Name | Description | MOQ | Printable | BioBased | Compostable | Biodegrable | Recycle |
| 5001 | BioKraft | Kraft/PLA | 5,000pcs | Yes | Y | Y | Y | N |
| 5002 | BioClear | PLA | 25,000pcs | Yes | Y | Y | Y | N |
| 5003 | NatureFlex NKR | Coated Transparent Cellulose | 50,000pcs | Yes | Y | Y | Y | N |
| 5004 | Mitsubishi BioPBS | Cellulose / PBS | 100,000pcs | Yes | Y | Y | Y | N |
| 5005 | Recycle-ready | PBS/PCL | 25,000pcs | Yes | N | N | N | Y |
Film data and compliance information was obtained from the film suppliers and given without any obligation on our part.
Compostable Packaging Material Options
To provide customers with the most advanced offerings in compostabled products se work with film suppliers / laminators with a wide selection of compostable and biodegradable materials. Compostable packaging options are evolving and always changing, and we plan to add more material options in the future.
BioKraft / BioClear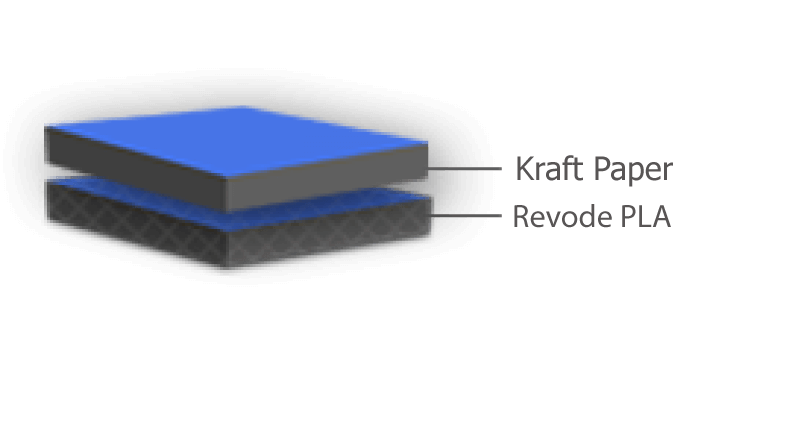 BioKraft and BioClear are compostable packaging materials great for most dry and semi-dry food items. Both materials provide barrier protection and can be composted. We have several thickness options to increase visual appeal and barrier.
Exceptional Price points and order sizes.
Multiple thicknesses.
Compatible with most pouch configurations
Printable
NatureFlex NKR (innovia films)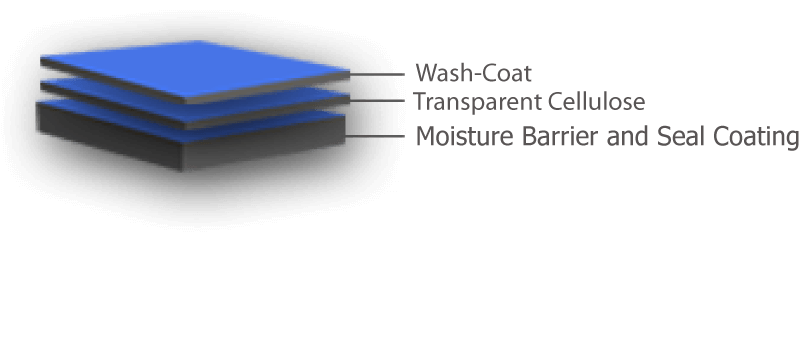 NatureFlex is a amazing compostabled, heat sealable and transparent material. Made from renewable resources, with excellent transparency and high gloss levels. This compostable pouch complies with CFR73 food contact regulations, and meets both US and EU standards for food contact. This compostable pouch film meets EN13432 and ASTMD6400 compostability standards.
Excellent moisture barrier
Heat Sealable
Transparent
anaerobic diestable
Resistant to oil and grease
BioPBS (PTT / Mitsubishi Chemicals)

A unique PBS based material. BioPBS is made from Sugarcane, Cassava, and corn, and readily decomposes and biodegrades into biomass, water and co2 at ambient temperature conditions in open air landfills and requires no specialized compositing facilities.
Food Contact Approved
Approved for high temperature applications up to 100C
BioPBS is often used as a sealant layer and combined with a cellulose or Saran.
High Minimum order quantities due to availability.
Compostable Packaging Certifications
There are multiple levels of certifications, both by industry associations as well as governmental organizations. Generally there are two types of compostable packaging, first are industrially compostable materials, which can be composted in a industrial composter, and second are home compostable (ambient) which can compost under standard home composting environments.  The process of composting requires a combination of temperature, microbial life, water, oxygen, and other factors.
Several labeling schema have been developed to identify the compostable and disposal characteristics of compostable packaging materials. DIN Certco and Vinçotte being the two many organizations pushing these labeling standards.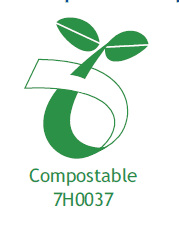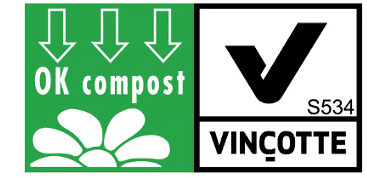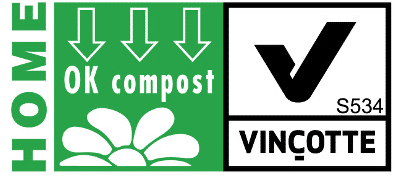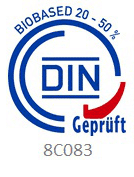 Bio-based carbon claim certifications ASTM D6866
D6866 is the ASTM certification basis for the USDA and Vincotte labeling standards for bio-based content claims. Additionally Bio-based plastics are plastics that are derived not from Petrochemicals. They can be both partly bio-based, or fully bio-based.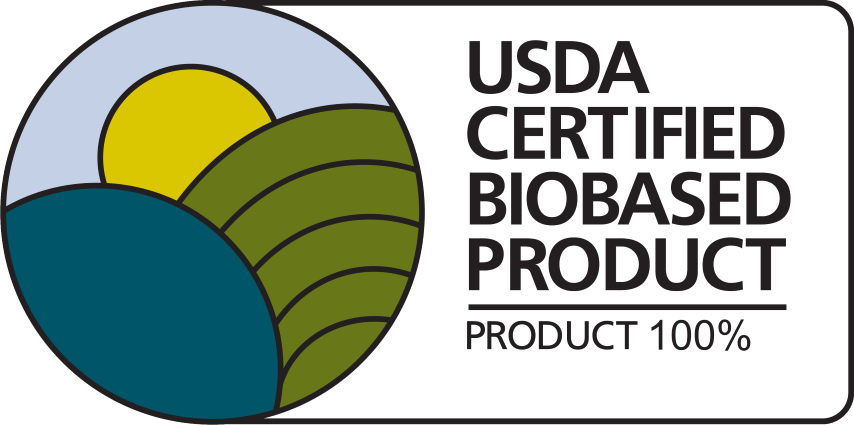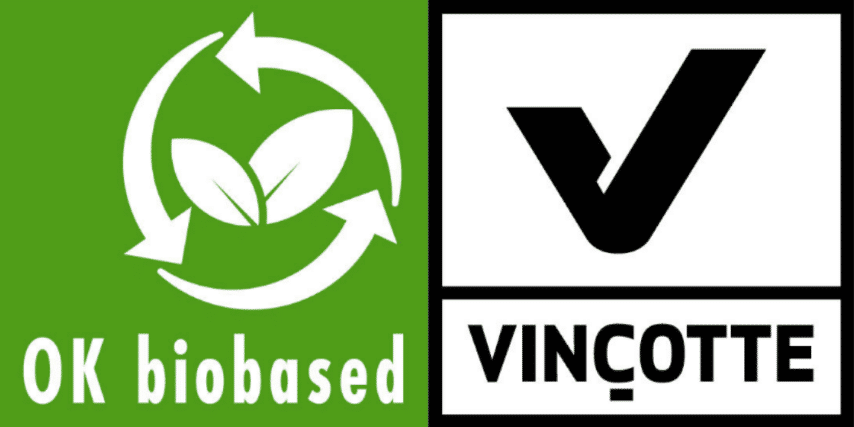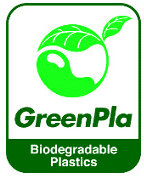 Additional Certifications are available.
FDA 21 CFR 73
EN1342
ASTM D6400
7H0037
U.S.FCN No 1574
EU10/2011
CA Toxins in Packaging / Prop 65
BPA/TSE/BSE
Consortia SLT
Kosher
CONIG
Compostable Packaging Flexible Configuration
3 Side Seal Pouch
Tamper Evident Pouch
Stand Up Pouch
Non-Printed Custom
Square Bottom Pouch
Tubing
Common Packaging Applications
Nuts
Popcorn
Extruded Snacks
Spices Salt, Sugar
Dried Goods
Flour
Pet Food
Bird Seed
Cannabis
Supplements
Milk Powder
Protein Powder
Lets Get You Compostable Pouches - 949-336-1541
Information presented has been collected from various sources including our film suppliers. We assume to the best of our knowledge that the information presented is will provide a accurate representation of the available data and present situation. Film data an compliance information was provided by our film suppliers and should be considered average values, and are given without any obligation on our part, and we are not responsible for their accuracy.
Bio-based and biodegradable plastics are a large family of materials with widely varying properties. As with all plastics, whether a particular material is suitable for your application depends entirely on the specific facts of your application, and must be determined by you.