Custom Printed Mylar Bags & Mylar Packaging
Elizabeth
Custom Mylar Bags & Printed Mylar Packaging
Custom Printed Mylar Bags & Mylar Packaging are among PouchWorth's best-selling items. Customers looking for non-printed bags in stock sizes we offer mylar packaging in eight color options and 6+ standard bag sizes. Since they protect against heat, light, moisture, oxygen, and rodents, Mylar Packaging has revolutionized the way food and other items are packaged, stored, and sold. With special foil laminates that work great on a diverse lineup of products, from dehydrated fruit and granola to coffee and tea, our Custom Printed Mylar Bags & Mylar Packaging are a great for so many application. Even better, both our Custom Printed Mylar Bags & Mylar Packaging use FDA and USDA-compliant liner material for safe food contact.
Custom Printed Mylar Bags
Custom Printed Mylar Bags & Mylar Packaging is the ultimate advertising and packaging solution. Almost anything you can dream up can be made a realty. We provide full in-house technical art setup!
Minimum Orders 1,000 – 5,000 Bags (depending on size)
Quality Materials (40 stock materials)
Fast Production (4 weeks)
Digital and Plate Printing
Exact Size Mylar Packaging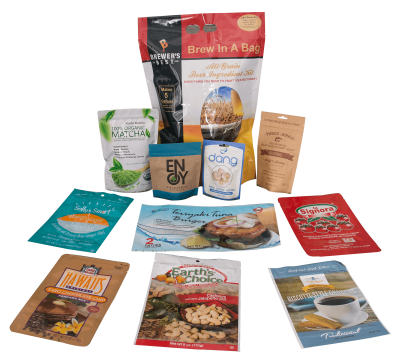 All our stock Mylar bags are offered in stand up pouch style, meaning they stand up on their own, but they can even be ordered in other styles and configurations, or without hang holes, or tear notches giving you the option of designing your pouch to meet the exact needs of your application or display environment.
Custom Mylar Bags
Exact size Mylar Packaging means we start with a roll of one of our over 40 types of barrier film (including mylar) and you build a bag to the exact size, configuration, etc that you want. Just Call 949-336-1541
Any Size from 2″x2″
Stand Up Pouchs
Tamper Evident
Bottom Loading
MOQ of 5,000 bags
Lead time as low as 2 weeks.
No setup costs*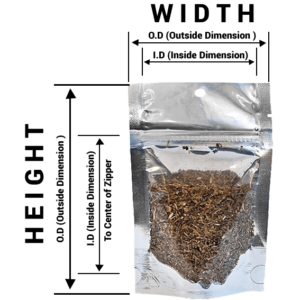 Custom Printed Mylar Bags
Fully Custom Printed Mylar Bags not only saves you time over labels, it is a better marketing tool, helping you sell your product. We offer only the highest quality printing so your bag is retail ready. With lead times as low as 4 weeks, and low minimum order quantities, printing can take your project to the next level.
Ordering custom printed mylar bags through PouchWorth's is easy and affordable. Also when you choose custom printed mylar bags you can choose between hundreds of available configuration and size combinations, we offer a wide range of features, including re-closable zippers, and tear notches. Plus, almost all our stock Mylar Packaging is proudly made in the USA. When other companies tell you it can't be done, contact us to find out how we can turn your design specifications into reality.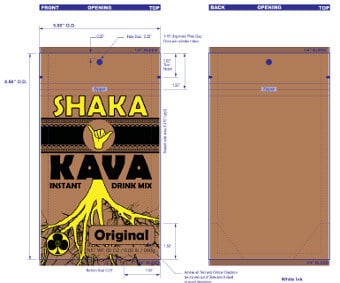 Save time, stop labeling
Improve your marketing
Short Lead Times
Low Setup Costs
CMYK and Spot Color printing
Matte and Gloss Lamination, Die cut windows, and more.
Customize the Size at the same time you print
Ensure compliance with government packaging regulations.
---
ASTM Child Resistant
Custom Printed Mylar Packaging
We also offer ASTM Child Resistant Custom Printed Mylar Bags & Mylar Packaging conforming to ASTM D3475-15 and CFR Title 16, part 1700 for poison prevention. This means you can be both compliant with state regulations and have great high quality packaging. Both custom non-printed sizes and fully printed (front and back are possible).
Low Minimum orders of as few as 5,000 child proof bags
PMS pan-tone colors and digital CMYK printing options
Quick 3-4 week typical lead time
Made in the USA
FDA food contact approved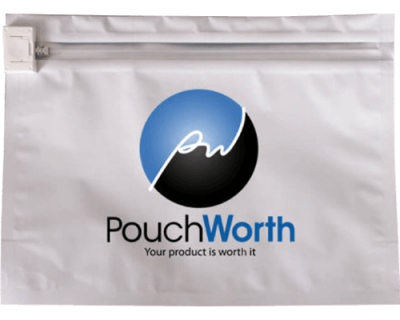 As markets become more competitive you want to make sure that your brand is memorable and stands out from the rest. Custom Printed Mylar Bags & Mylar Packaging made to your exact specifications can really ensure that your customers see the value you offer.
Stock Mylar Packaging Also Available!
Consider Custom printed mylar bags

Ready to get started? We would love to help!
Call

1-949-336-1541